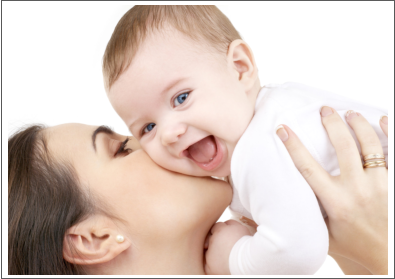 why should you use a professional electrician?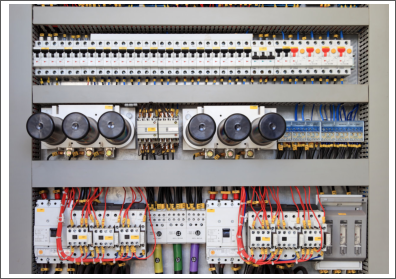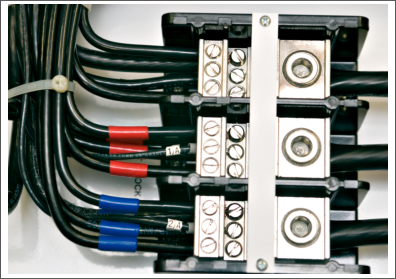 © JBL Electrical Services 2012 | Ellenbrook & Perth Northern Suburbs Electrical Services | Ellenbrook Electrician | Commercial, Industrial & Domestic Electrical Services Ellenbrook WA


JBL Electrical Services in Ellenbrook is owned and operated by James and Kirstie
Lawton. James has been a qualified electrician for 10 years, having worked in
numerous different fields within the Perth electrical industry.
In 2011 James and Kirstie commenced operating as JBL Electrical Services, with
Ellenbrook being the main base for the business. JBL Electrical Services has a very
strong belief that our customers receive an honest, reliable service with quality
workmanship foremost in the way that the business conducts itself.
ensure your home & work place is safe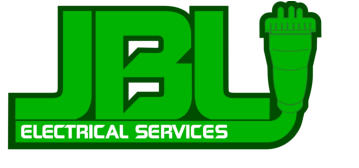 COMMERCIAL - INDUSTRIAL - DOMESTIC
BREAKDOWN INSTALLATION & SERVICE
A qualified and certified electrician has the expertise and technical knowledge needed
to perform an electrical service to a high professional standard, and they also have
the knowledge of how to work safely.
Electrical work can be hazardous and dangerous if not done properly, and the result
could be that an electrical fire may destroy everything you own, including those you
love.
JBL Electrical Services can provide efficient, professional electrical services to areas
surrounding Ellenbrook in Perth, including Midland, Perth's Northern Suburbs, and
Perth's Eastern Suburbs. Phone a qualified Perth electrician for all your electrical
work.
our range of commercial electrical services include
•
power and lighting for workshops and factory units
•
connect new machines both single and three phase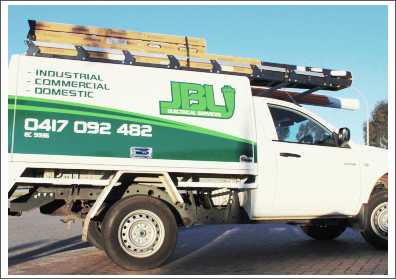 JBL Electrical Services operates out of Ellenbrook, just 25 minutes from the Perth CBD. JBL Electrical also services
Wanneroo, Bullsbrook, Chittering, Gingin, Midland, the Swan Valley, Guildford and all metro areas within 40 minutes
of Ellenbrook. Phone James to enquire if JBL Electrical Services operates in your area.



our range of domestic electrical services include
•
powerpoints
•
connection of electrical appliances and machines
•
switchboard upgrades including fitting of RCDs and protection devices
•
all your lighting requirments including security and garden lighting
•
power supplies to pumps, ponds, swimming pools and spas
•
emergency breakdowns and fault finding
we are experienced in and available for work
at your rural premises
JBL ELECTRICAL SERVICES, Ellenbrook LPO, PO Box 2472, Ellenbrook 6069